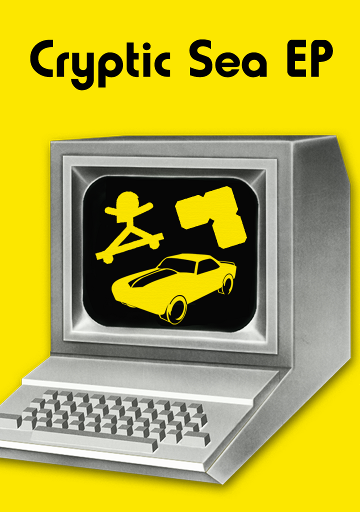 Cryptic Sea EP is an album of games, inspired by arcade and console games of the 80's.






Early Access for only $3 on the Humble Store! Cheap! Cross-platform and DRM-free!
1. Skate or Don't!
Skate or Don't! is a downhill skateboarding game for up to 8 players. Simple controls, but challenging to master, like an Atari 2600 game.
Skate or Don't! Hall of Fame

2. Volta
Volta is a physics-based action puzzle game. The goal is to match 3 of the same color, if they don't quite fit just smash them together. Get in where you fit in!


3. Touring Car Legend
Touring Car Legend is an overhead view racing game, sort of Gran Turismo* meets RC Pro AM*. Features high-fidelity physics that allow you to do drifting, J-turns and Scandinavian flicks.
1-4 players on one PC.

* If I had a lawyer they would probably tell me to tell you these are registered trademarks or something.
Back to Cryptic Sea